And as expected in La Veguilla, we could not miss the opportunity to use the fermented grape to make something as tasty as a distillate of marc on lees, from our Tempranillo of the Ribera del Duero.
Made from a distillate of our tempranillo grapes in the Ribera del Duero, on which we incorporate a maceration of aniseed grain, and we sublimate again, this time with a rectification lens, obtaining a high-alcohol anise brandy on which We macerate mature sloe for six months, obtaining in that time an extraction
of aromas and flavors.
Buy it in our online store
20.00 € IVA y transporte incluidos (en la Península)Add to basket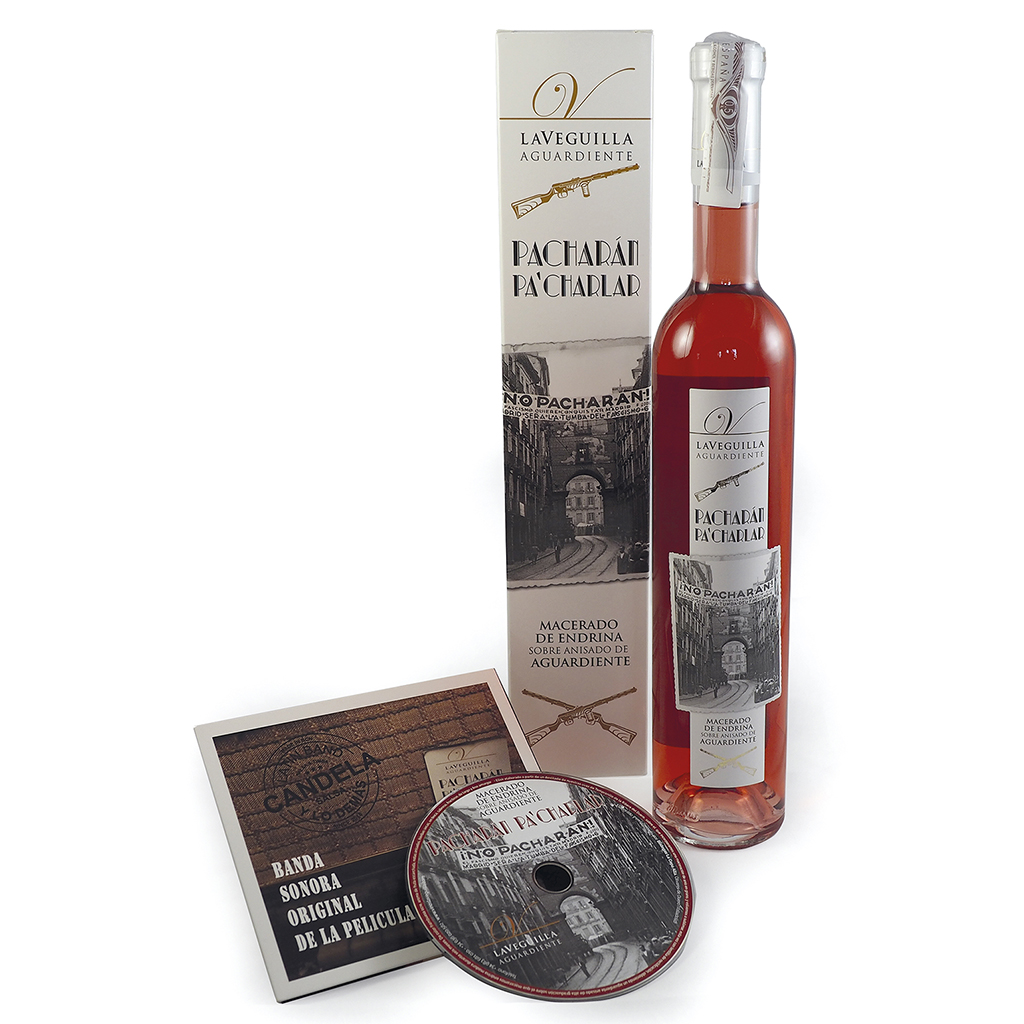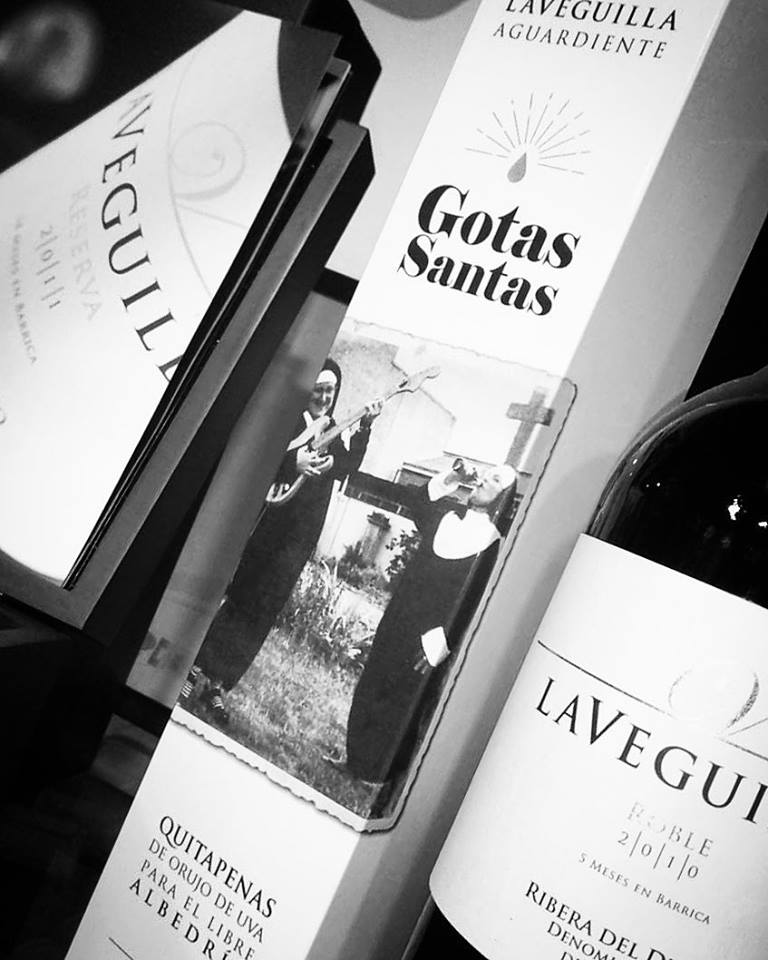 Gotas Santas was born under divine inspiration and after many tests with tar and other pots. And it is born elegant and subtle after a double distillation through alembic with rectification lens, and later a new sublimation with a steam column.
With this double process we achieve a perfect drag of the organoleptic qualities of the grape skins, which give Gotas Santas intense, fragrant floral aromas, with elegant grape memories… And an explosive and powerful palate, long, creamy, with balsamic notes and hints of hazelnut, walnut and almond, assembled with hints of green apple and even grapefruit. In the glass, the Holy Drops are crystalline and transparent, and show an abundant tear caused by glycerol and other higher alcohols.
"Biera de Fierabrás, a scarecrow highly recommended for cold foggy days, to drink alone or accompanied; Ideal for after-dinner work on rainy or sunny days in frosty winter.
As considerations of moderate interest, it should be noted that in family gatherings, brothers-in-law and intellectuals should be administered under control, since it can cause serious boasts of exaltation of friendship and the prospect of fixing the country. "
Buy it in our online store
16.00 € IVA y transporte incluidos (en la Península)Add to basket
Maiquel Jackson
(white coffee brandy)
Maiquel Jackson, defines himself as a tasty nectar arising from a double distillation with coffee maceration in the middle of its production process.
With the skins of our grapes from the Ribera del Duero, we elaborate through alembic with rectification lens a white, crystalline brandy with a wide floral aroma, on that result, we leave for maceration for 30 days, coffee beans of three varieties, cocoa, Cinnamon stick and lemon peel, once the color and aromas of a coffee spirit (dark mahogany, black walnut, chocolate, and roasted aromas) have been extracted, it is distilled again, this time by steam column, obtaining elegantly fine and highly aromatic alcohols with an aftertaste of roasted, roasted and cocoa, a real coffee liqueur, but visually, transparent white.