And as expected in La Veguilla, we could not miss the opportunity to use the fermented grape to make something as tasty as a distillate of marc on lees, from our Tempranillo of the Ribera del Duero.
Our first spirit drink: Gotas Santas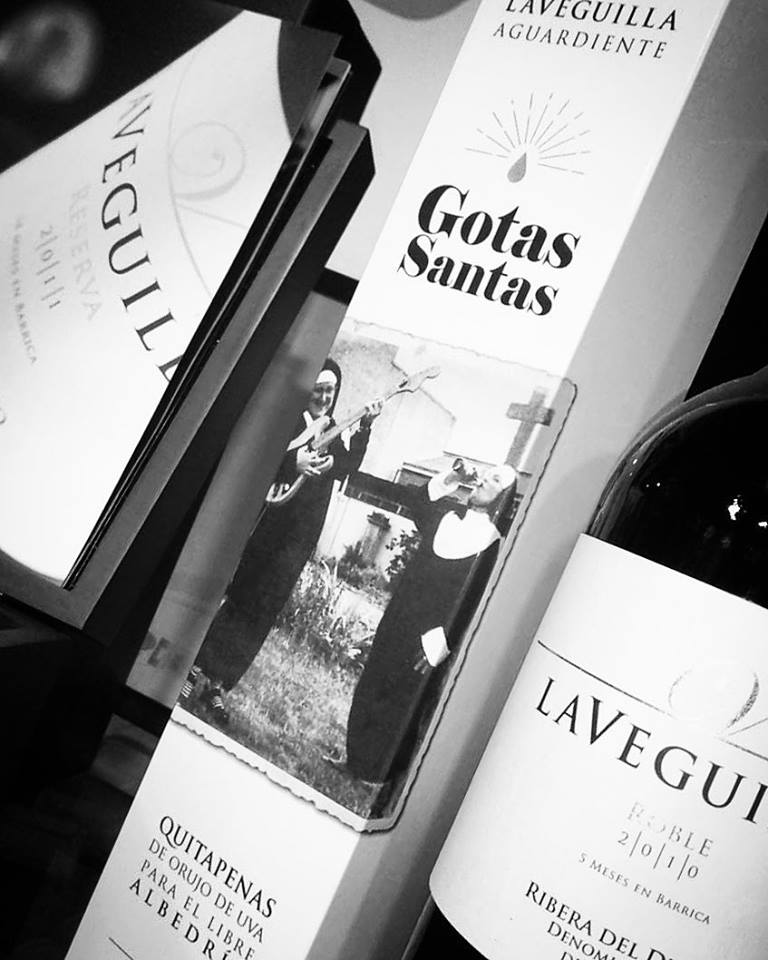 Gotas Santas was born under divine inspiration and after many tests with stills and other pots. And it is born elegant and subtle after a double distillation through a still with a rectification lens, and later a new sublimation with a steam column.
With this double process we achieve a perfect drag of the organoleptic qualities of grape skins, which give Gotas Santas intense floral aromas, with elegant grape memories … And an explosive and powerful palate, long, unctuous, with balsamic notes and nuances of hazelnut, walnut and almond, assembled with touches of green apple and even grapefruit. In glass the Gotas Santas are crystalline, and show an abundant tear caused by glycerol and other higher alcohols.
The final result is a very elegant white brandy from which we elaborate a production limited to 2,000 bottles of 50 cl, the first part of a project that will conclude in two years, when the game we have reserved for the occasion, ends its aging in the barrel French oak on which it rests.