Wine gelée LaVeguilla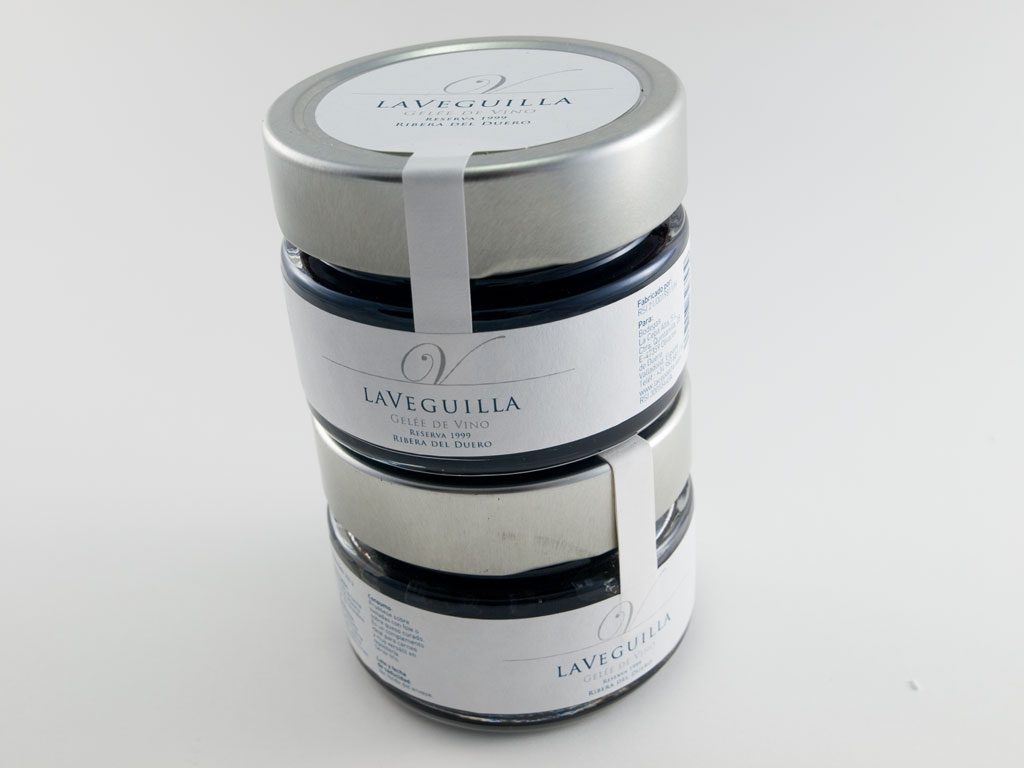 At La Veguilla we also make an exquisite recipe for wine gelatin. It is a sweet sauce created from one of our Tempranillo reserve wines, perfect to accompany foies, cheeses, meats, desserts… and as far as your imagination goes.
Made with Laveguilla Reserva wine, apple pectin, citric acid and sugar.