La Veguilla is not just wine. Our food and wine offer also includes honey made by bees in the hives that we place in the shade of the walnut tree. In them – between seven and ten – the bees work hard to produce honey between the aromas of the tempranillo flower and the spring exuberance of the Duero River, just 300 m from them… a clear spring honey of small production.
Nuts and honey that have allowed us to recover the know-how and customs of our grandparents and have returned to La Veguilla the multiactivity that marked the daily life of the town.
Honey from our vineyards on the Ribera del Duero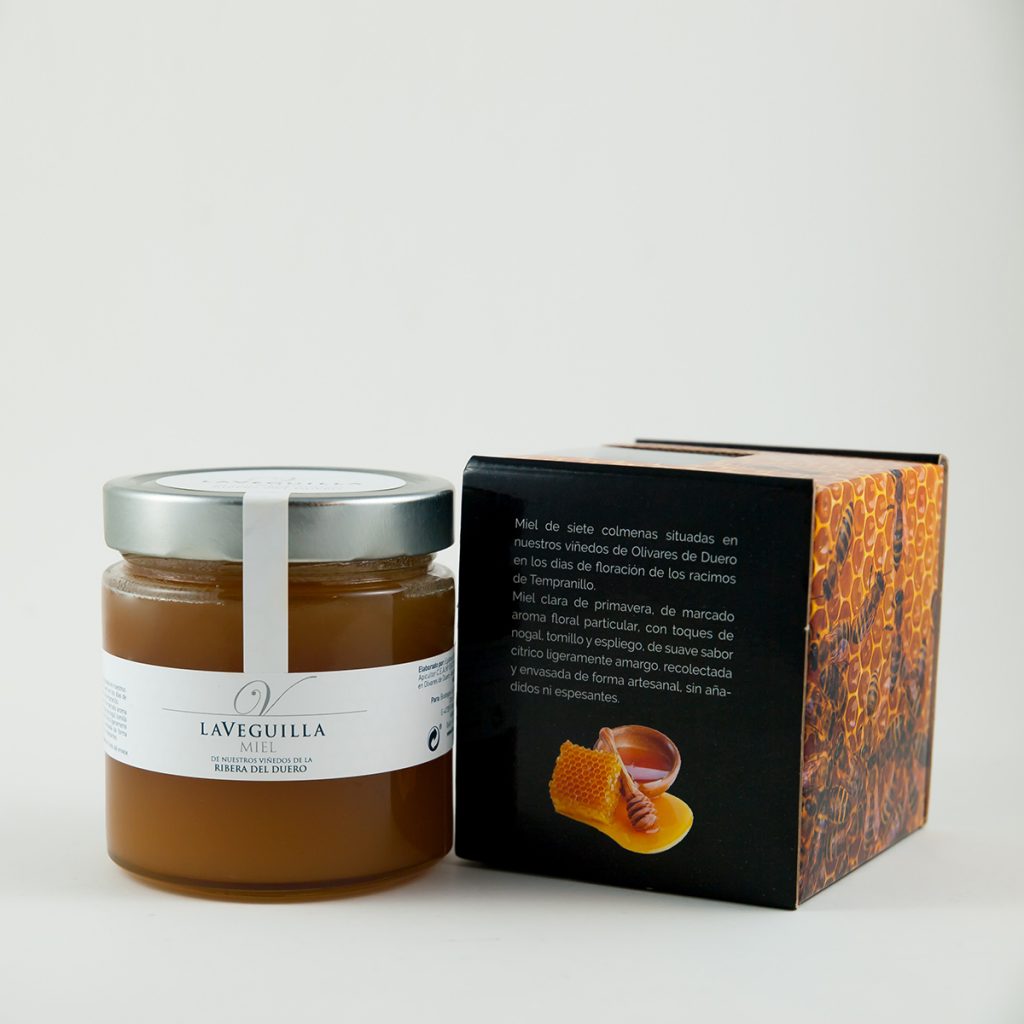 The honey from our hives is the fruit of the flowers of the fruit trees that surround the vineyard, the flowers of the vine and the scrub vegetation of the area; a delight for honey lovers.